New Doctors
30 January 2017
We welcome the following doctors to EBMC.
Dr Raymond Wen
MBBS(Hons.)/BMedSci. DRANZCOG. FRACGP
Dr Wen graduated from the University of Melbourne and subsequently worked at the Royal Melbourne Hospital and the Royal Women's Hospital before embarking on a career in General Practice.
Dr Wen is interested in all areas of general practice, but has particular interest in preventative care, mental health and public health
Dr Raymond is available for consultations Monday to Friday.
Dr Catherine Maclean is extremely pleased to join the East Brunswick Medical Centre. She has worked for 25 years as a GP in the North Fitzroy and Northcote areas and known Dr Hubert van Doorns since the early 1990's during GP Training.
She is happily married with three children, a son 21 and a daughter 20 at University and a younger daughter aged 15 and in year 10.
She loves tennis and plays with her children( who are mostly better than her now!) and in competition on a Wednesday night.
She aims to bring her wealth of family and life experience together with her GP skills to care for the patients of East Brunswick Medical Centre and all their health needs.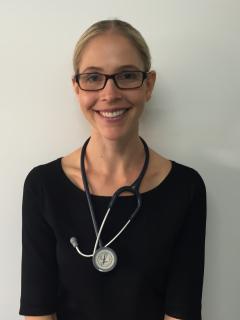 Dr Lucy Rowlands is our practice registrar who will be with us for 6 months (February-August). Lucy graduated from the University of Melbourne in 2013. She competed internship and residency at The Royal Melbourne Hospital then went on to do further training at Western Hospital.
She holds a Bachelor of Medical Science in International Health focusing on childhood immunisation.
Lucy is interested in all areas of family health care and is enjoying getting to know our patients. She has a keen interest in paediatrics, adolescent medicine and preventative health.
Lucy is available Monday to Friday for consultations.